March 23, 2020
Citizens of Sequatchie County
RE: Declaration of State of Emergency
In the interest of public safety and welfare, I do herein declare pursuant to the Statutes of the State of Tennessee and Local Ordinances/ Resolutions of Sequatchie County that a State of Emergency does exists.
I have informed EMA Director Winfred Smith that I am "Invoking" the Execution of our Emergency Management Plan (EMP) in Sequatchie County immediately.
City Mayor Dwain Land and I will exercise the direction and control of the Emergency Management Plan (EMP). We will direct personnel, determine utilization of facilities and equipment required and initiate response activities.
The Emergency Operations Center (EOC) will be located at:
543 Sequatchie Industrial Park RD
Dunlap, TN 37327
The EOC will be the Central Point of Coordination.
Respectfully,
D.Keith Cartwright
Sequatchie County Executive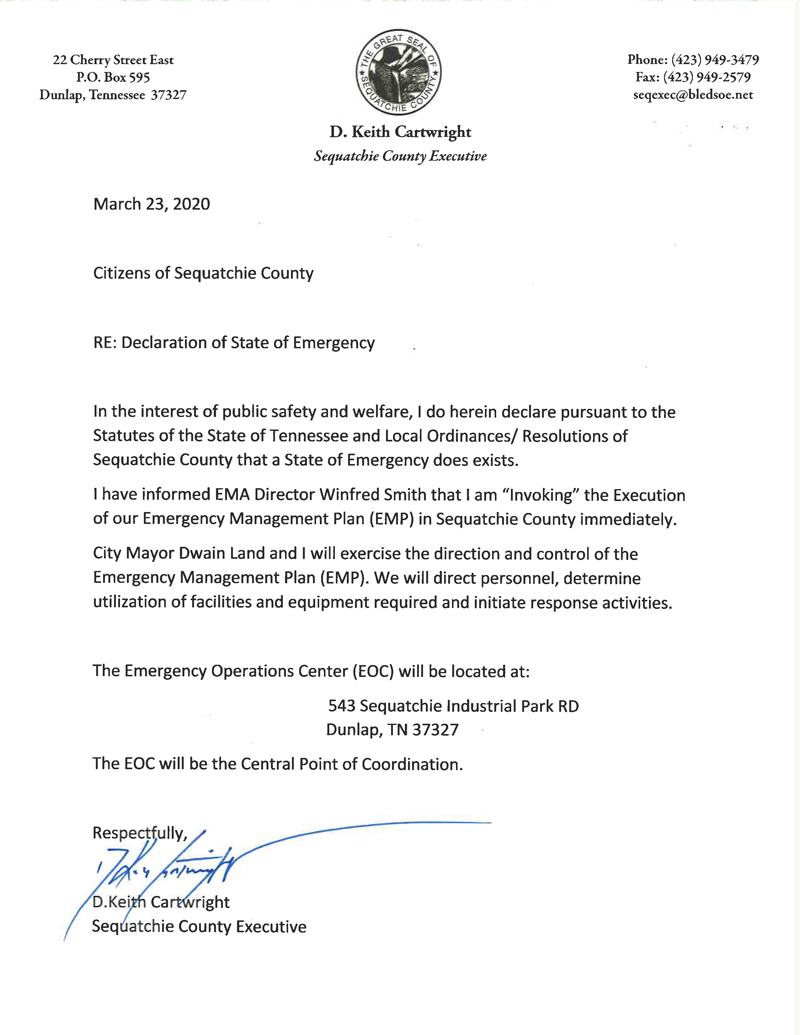 Category: COVID-19