Discover Sequatchie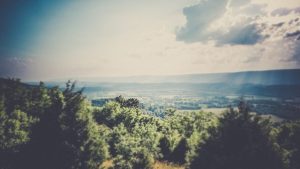 Beautiful Sequatchie County, in Southeastern Tennessee, is part of the Cumberland Plateau, which rises more than 1000 feet above the Tennessee River Valley. Its primary river is the Sequatchie, carving its way through the county, providing agricultural, recreational, and scenic opportunities. In the spring the valley shimmers with emerald beauty, and is also speckled pink and white with blossoms. The autumn transforms the valley into a kaleidoscope of reds, oranges and yellows from the changing leaves of the deciduous oak, maple and poplar trees. Year-round the valley boasts of life and natural beauty unlike anywhere in the world. The Nature Conservancy observes "[t]he Cumberland Plateau's rivers and streams sustain some of the country's greatest variety of fish and mollusk species, and ravines and deep hollows are among the richest wildflower areas in southern Appalachia."
Sequatchie County is one of the counties forming the Sequatchie Valley. The Valley is unique, able to be seen from space, remarkably straight, like a knife cut. The Valley was created from a series of sinkholes. Over eons water gradually enlarged small cracks and pores in the limestone making up the Valley's geological formation, allowing water to begin to pool. Over thousands of years, these small cracks and pores expanded to become underground streams and caves. When the underground caves collapsed, sinkholes were formed, and the Valley created.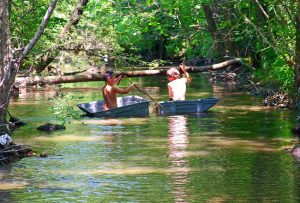 Sequatchie County Residents and Visitors Appreciate the Valley's Way of Life
Its unequivocal beauty and fertility drew the early settlers to the county. Mining of valuable minerals found in the valley promised economic gain, as well. For generations the community sustained itself from profitable coal mining, and these abandoned endeavors now draw tourists interested in history. Locals consider the beauty and serenity of the valley precious and enjoy sharing their bounty with each other and visitors. New residents often comment on the warm small town atmosphere and the friendliness of local residents, while appreciating modern conveniences like fast Internet service and the nearness of Chattanooga's offerings in entertainment and world class medicine.
Community Life Is Rich in Sequatchie
Sequatchie County is comprised of small communities, among them the communities of Daus, Mount Airy, Fredonia, Lone Oak, Cagle and Cartwright. Community members pride themselves on neighborliness and concern for others. These communities are welcoming to outsiders, and their members are glad to share the home town life with visitors and new residents. Dunlap, the county seat and its largest town, leads the communities in encouraging everyone to work together to provide better opportunities for economic development and community improvement. Any harmless contention among different Sequatchie County communities usually manifests during weekend softball. Tourists can enjoy hiking the mountains or canoeing on the Sequatchie River, a visit to the Coke Ovens for a historical outing, a good "home cooked" meal, or visiting a family farm, all in a day's easy reach.