On Friday, October 13th, our Local Volunteer Fire Department came to the library for a visit. The children enjoyed learning about all the different aspects of being a firefighter which included the different functions their uniform provides. The firemen explained the stop, drop, and roll procedure along with other helpful safety information.
The children also heard the firemen with their breathing apparatus on, which allowed the children to hear what they would sound like if they encountered them during a fire.  After the demonstration by the firemen, they allowed all the children to climb into the firetruck and look around at all the different buttons and gauges. At the end of the visit the Volunteer Fire Department handed out goodie bags with fire safety information and learning activities.
We would like to take this time to thank the Local Volunteer Fire Department for taking their time to come teach the children about safety.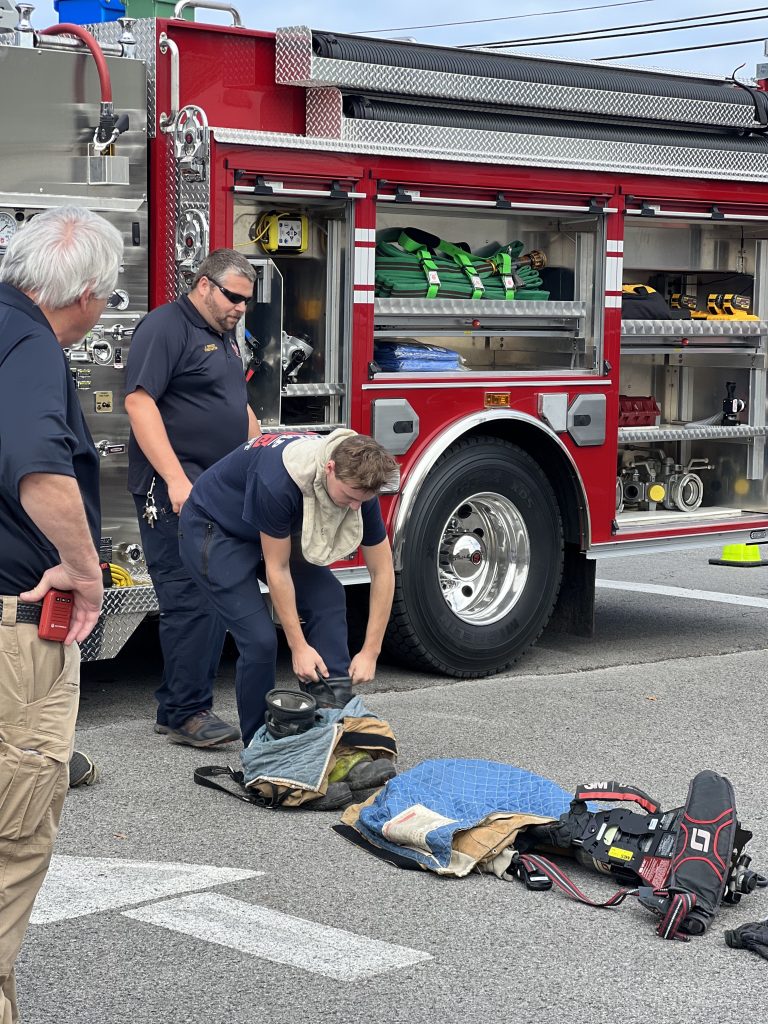 Category: News