SEQUATCHIE COUNTY GOVERNMENT
KEITH CARTWRIGHT
COUNTY EXECUTIVE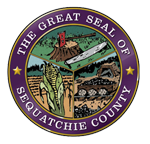 Executive Order No. 1
DECLARATION OF A STATE OF EMERGENCY
WHEREAS, Coronavirus Disease 2019 (COVID-19) is a severe acute respiratory illness having symptoms similar to those of influenza; and
WHEREAS, The Centers for Disease Control and Prevention (CDC) has recommended that all states and territories implement aggressive measures to slow and contain transmission of COVID-19 in the United States; and
WHEREAS, on March 11, 2020, the World Health Organization declared the outbreak of a Global Pandemic; and
WHEREAS, on March 12, 2020, pursuant to the authority granted by § 58-2-1-7, the Governor of Tennessee, Bill Lee, issued Executive Order No. 14, declaring a state of emergency to facilitate the response to COVID-19; and
WHEREAS, Tenn. Code Ann. §58-2-101(7) defines "emergency" to mean an occurrence, or threat thereof, whether natural, technological, or manmade that results or may result in substantial injury or harm to the population and further provides that "natural threats may include disease outbreaks and epidemics", and
WHEREAS, on March 13, 2020, the President of the United States, Donald J. Trump, declared a National State of Emergency with respect to COVID-19, and
WHEREAS, the Mutual Aid and Emergency and Disaster Assistance Agreement Act of 2004, Tenn. Code Ann. § 58-8-101 et seq., Authorizes the County Executive to declare a Local State of Emergency affecting such official's jurisdiction by executive order consistent and in accordance with Tenn. Code Ann. § 58-21-10(A)(v); and
WHEREAS, Tenn. Code Ann. § 58-2-110(3)(A)(v), among other things, authorizes the County, upon the County Executive's declaration of a Local State of Emergency to waive certain procedures and formalities otherwise required of the County by law, and
WHEREAS, the proclamation of a Local State of Emergency may entitle the County to cost reimbursement as provided in Tenn. Code Ann. § 58-8-1 1; and
WHEREAS, both federal and state health officials have determined and advised that extraordinary and immediate measures must be taken to respond quickly to COVID-19, to prevent community spread, and to alleviate the suffering of people exposed to and those infected with the virus, as well as those that could potentially be infected or affected by COVID-19, and
WHEREAS, it is necessary and appropriate to exercise the authority granted by Tenn. Code Ann. § 58-2-110 and § 38-9-103, and
NOW THEREFORE, I D. Keith Cartwright, County Executive of Sequatchie County, in the interest of public safety and welfare do herein declare pursuant to the statutes of the State of Tennessee and local ordinances/resolutions of Sequatchie County that a State of Emergency exists.
IT IS FURTHER ORDERED, that, due to the existence of this situation, the Sequatchie County Emergency Operations Plan and all appendixes be placed into effect to coordinate and facilitate an effective response to and recovery from this emergency/disaster situation.
Section 1. All procedures and formalities otherwise required under Sequatchie County Resolutions or Tennessee law pertaining to the following are hereby waived:
a. Performance of public work and taking whatever prudent action is necessary to ensure the health, safety, and welfare of the community.
b. Entering into contracts;
c. Incurring obligations;
d. Employment of permanent and temporary workers;
e. Utilization of volunteer workers;
f. Rental of equipment;
g. Acquisition and distribution, with or without compensation, of supplies
materials, and facilities; and
h. Appropriation and expenditure of public funds.
Section 2. Notice of this Proclamation will be promptly communicated to all members of the Sequatchie County Commission, and Dunlap City Commission.
Section 3. This Declaration is valid and effective immediately for a period not to exceed seven days and may be extended as deemed necessary.
ORDERED this 30th day of November 2020.
Keith Cartwright Date
Sequatchie County Executive
Category: COVID-19