UPDATE
Please be advised that there is a clerical error in the currently posted 3 Column FY 2023/2024 Proposed Budget. This error is located under General Purpose School Fund > Salaries.
We would like to thank everyone for bringing attention to this clerical error. Below is the original posting with the clerical error. Please expect a new post with the corrected version shortly.

CORRECTED VERSION CAN BE FOUND BY CLICKING HERE
The County Commission of Sequatchie County will conduct a public hearing on July 31, 2023 at 5 PM, on the County's intent to exceed the certified ( Tax Neutral ) property tax rate.
This public hearing will be held at:
22 Cherry Street
Dunlap, TN 37327
The certified tax rate as defined by T.C.A § 67-5-1701 is$1.5566 per $100 of assessed valuation.
The County's proposed FY 2023/2024 budget, if adopted, will require a proposed tax levy of $1.8366 per $100 of assessed valuation.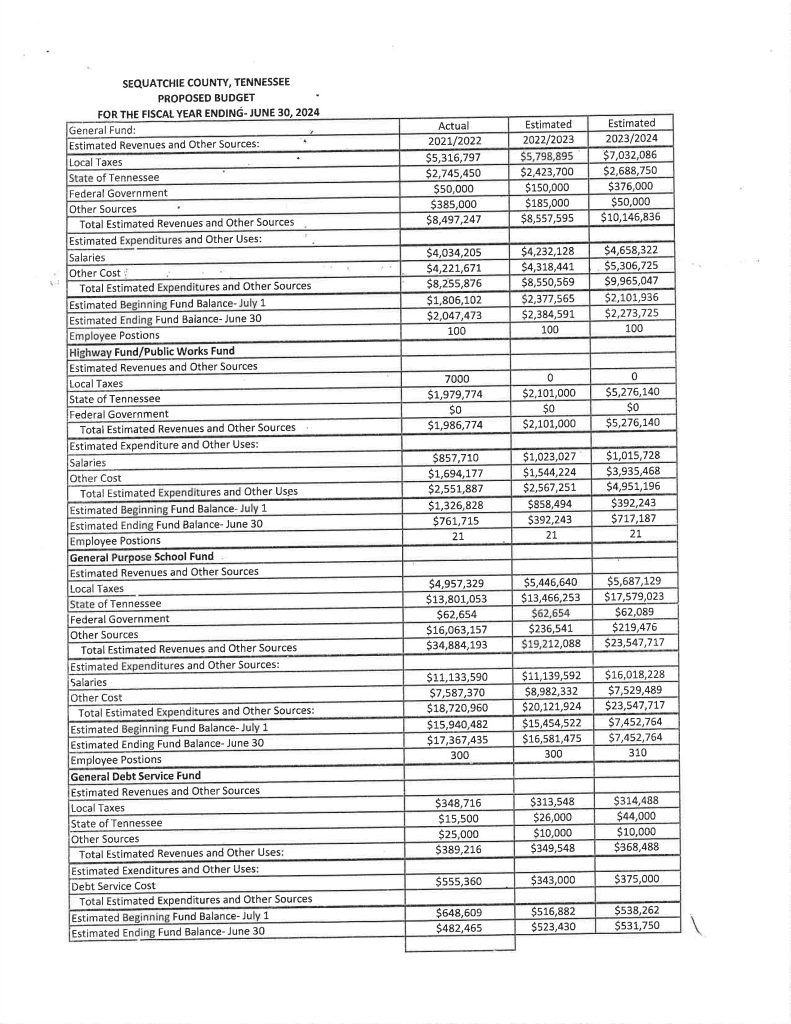 You may also download the Proposed Budget in PDF Format: Download FY 2023/24 Budget
Category: Notices